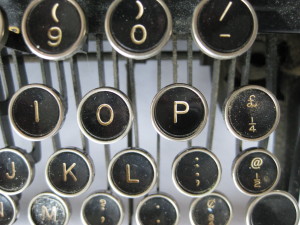 Professional, reliable passionate wordsmiths
Whether you need writing and editing for a website, article, newsletter, direct mail or e-mail, ads, brochures, publicity via news release, or a script for an online informational video, Parker Press can help.
A former member of the Professional Writers Association of Canada, Parker Press has been published in numerous print and online newspapers and magazines and offers more than 20 years' experience in marketing and editorial writing.
Featured Article
Why choose Parker Press?
Accredited professional. As a former member of the Professional Writers Association of Canada, you're assured of professional-level service and quality.
Extensive experience. With more than 20 years' experience writing for a variety of clients and media, a wealth of knowledge and experience will be applied to your project.
On-target key messages. Clear, simple, and consistent communication is properly aligned with your marketing goals or editorial position.
Clear and simple language. Specialist in converting complex information into reader-friendly language, which ensures your message is reaching your audience.
Reliable, punctual, and accountable. In a world of deadlines, it's nice to know you're dealing with professionals. Parker Press treats you the way we want to be treated — in a fair, courteous, and professional manner.
Premium quality writing. Accurate, high-quality, audience-focused communications ensures your message is clearly conveyed.
Creative approach. As professional storytellers, your message has more impact when the information is presented in an entertaining, informative and reader-friendly way.